UBR has many custom fabrication capabilities that allow us to provide solutions for some of the most unique applications.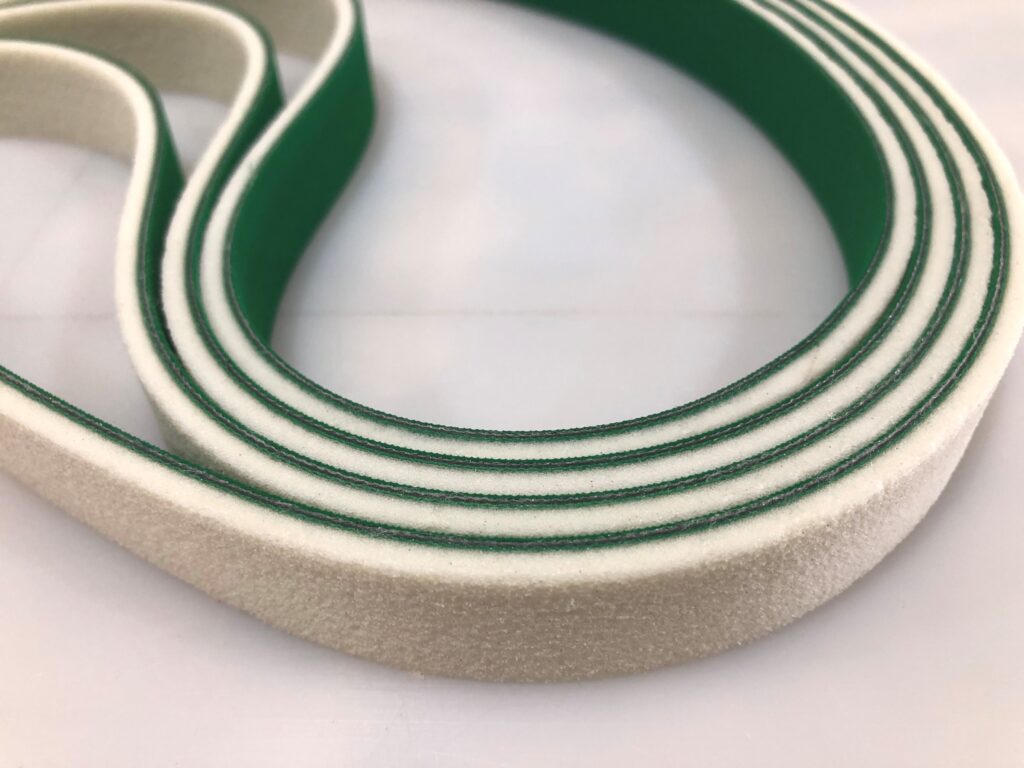 UBR can apply special cover materials to our conveyor belting. We stock:
NTR 38 RED
NTR 60 RED
NRF 38 White
Black or Gray EPDM Foam
FMU Foam
Blue Fabric Cover Foam
UBR can perforate belts to custom specifications. This is great for vacuum applications and depanners.
Metal Targets and Pacer Lines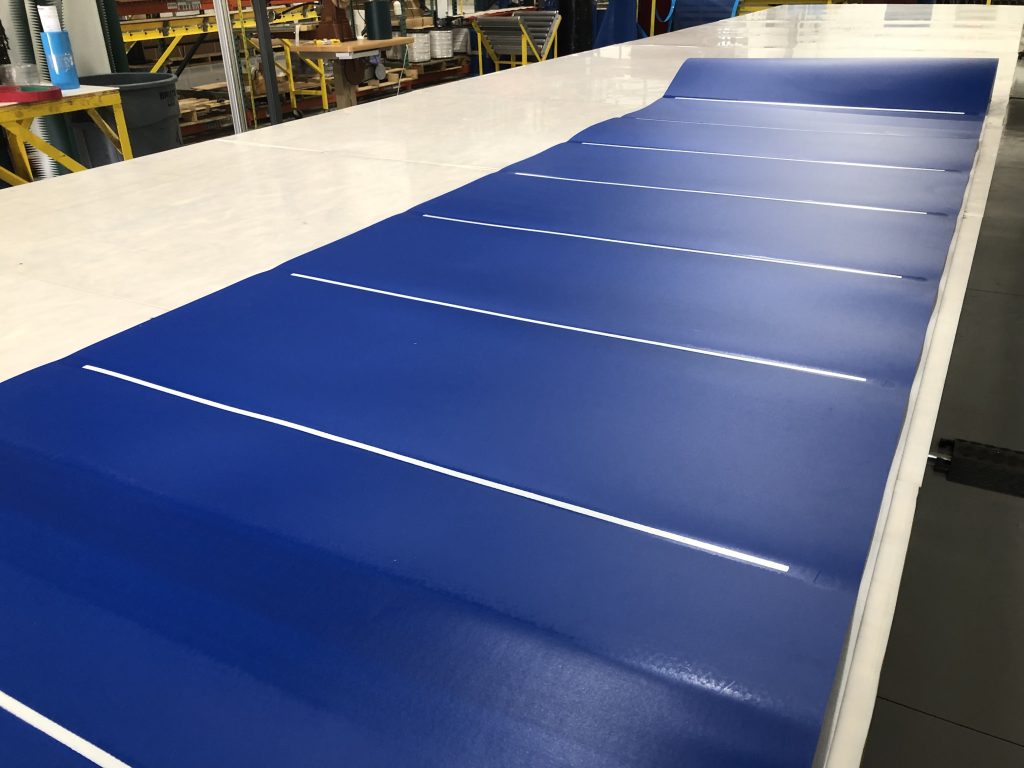 UBR can install various types of targets or pacers. We can weld off color spots or lines into our belt covers for optical sensor machines. We can also install metal targets into belts for magnetic sensors.
Tags:
rubber cover special apply foam lycra blue fabric folded edges epdm open closed cell pacer target vacuum hole perforation punch linatex linard feed labeling compression puller unscrambler timing belt pitch skive sew sewn seam stitch flap cover step grind